WordLAW Document Management
WordLAW can be used to generate documents and emails based on your own templates incorporating the information from your Client and third party Contacts database in Sovereign LAW.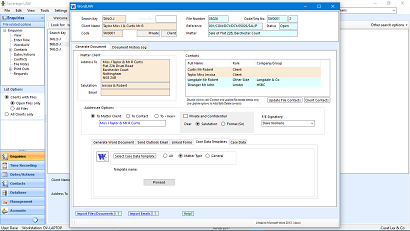 The WordLAW Case Data screen can be used to record additional data for each specific matter type. Case Data Template lists can be configured for each specific matter type and the list can then be used to select the next document template to be produced.
If you have client emails still saved in Outlook, how can the rest of your team see them?!

In MS Outlook, you can use the WordLAW button to immediately identify your matter in Sovereign LAW and then export any email (including attachments) directly to the WordLAW Document History Log. You can do the same in MS Word with new, existing or downloaded documents or any other scanned documents, forms or images.
Management Information
All the figures there when you need them!
At the click of a button you can display fee information for fee earner, matter type or department in tabular and graphical form.
You can also display time recording, file analysis, aged debt and aged WIP information which can either be printed or directly exported to Excel.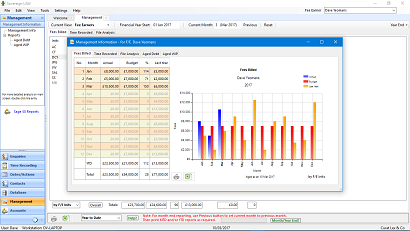 Speak to a member of our dedicated support team to find out how Sovereign LAW can help you stay in complete control of your office and finances.
All software comes with free 45 day support. Additional support and training is available.

Drillable reports
To speed up and take the confusion out of checking your report values, various reports in Sage 50 Accounts contain a drill-down feature.
When you preview these reports, you can click a total and quickly see the underlying sub-totals and transactions that make up that value. This is really useful when reconciling reports or checking a report value that doesn't look correct.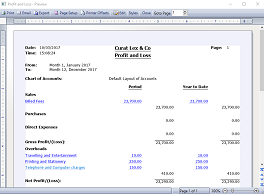 When you preview a drillable report, values that you can drill-down appear in blue and underlined. When you click a value to drill-down, another report appears showing a breakdown of that value.